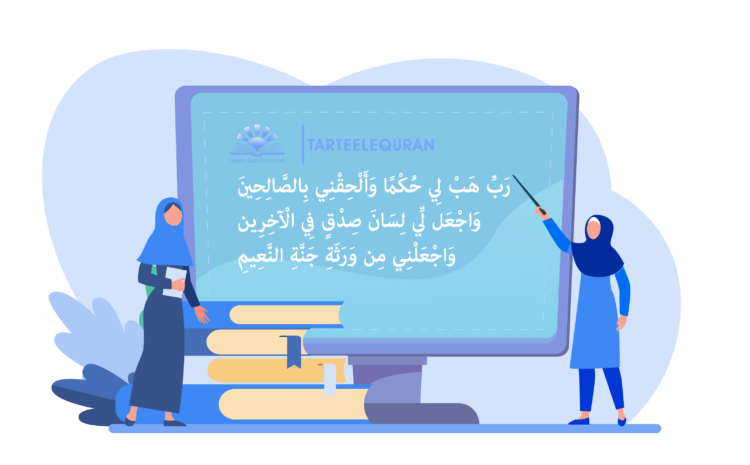 The female Quran teacher is also able to speak Arabic and English at the same time and Urdu as well if needed. It's up to your choice and of course on availability of the teacher on required time by you. Most of the females want to learn Quran with Tajweed in Urdu with a female tutor. We have very good, qualified, and also Egyptian Female Tutor staff for teaching and tutoring the book of Allah. If you are looking for Quran classes near you or online, then do let us know and we will schedule your recitation correction classes as well if you are lacking in reading Quran with Tajweed.
Quran memorization certification or Tajweed certification.
Very good English communication and language skills.
Teaching methods and skills for necessary correction in recitation.
Arabic communication and spoken English language.
Graduation form reputed universities of the world especially from Pakistan and Egypt like www.iiu.edu.pk , 

www.azhar.edu.eg

, and others.
 Ijazah certified female Quran teachers from Egypt.
We try our best to have skilled and knowledgeable teachers for our learners and sisters. Quality teaching by female teachers is also one of our aims. Female Quran teachers with very good recitation and communication are hard to find. We sometimes have to make you wait for it as we do not hire unqualified teachers. TarteeleQuran always focuses on quality education of the Holy Quran Online with Tajweed. alhamdulillah!
Female Quran Teachers from Arab countries
We have Arab female Quran teachers from Egypt, Jordan, Saudi Arabia, and Pakistan speaking English, Arabic, Pashto, and Urdu, and have Ijazah to teach the Quran to others as well. Join Us!