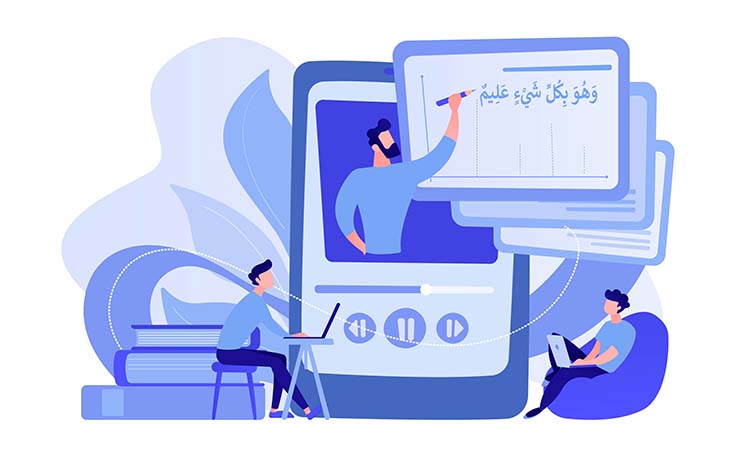 Have memorized the Holy Quran in full (with Sanad or without) or their recitation level must be at a very hight level of perfection with complete knowledge of Tajweed and its application.
Must be able to speak English properly for teaching.
Well aware of the rules of Tajweed and can teach in English.
Have a laptop and Headphones with a very good internet connection.
Good profile in their country, have the experience, and National Identity Proof.
Must pass the test conducted at TarteeleQuran for hiring purposes.
Career for online Quran Teaching from Pakistan
We are hiring male and female teachers from Pakistan as well.
The criteria are the same as above with some extra conditions and changes in the nature of the job and working hours. Male teachers are supposed to visit our office and get interviewed.
Career for Quran Teaching from Egypt and Jordan
We allow female teachers from Pakistan and Arab countries like Egypt, Jordan, and Saudi Arabia to teach from their homes. We need a calm environment in their home so that they can conduct the classes without any communication issues. Career building for the Holy  Quran teachers at TarteeleQuran is a very good opportunity as we have been working since 2011 till to date AlhamduliAllah. We are offering very good and handsome salary packages for all teachers.
Career-seeking interested candidates are requested to send their C.Vs to info at TarteeleQuran.com. or fill the contact us form on the website and mention the purpose of your application.